The 4th Civil Chamber of the TJPB considers that the Interruption in the supply of energy within the term stipulated by ANEEL does not generate moral damage
15/02/2021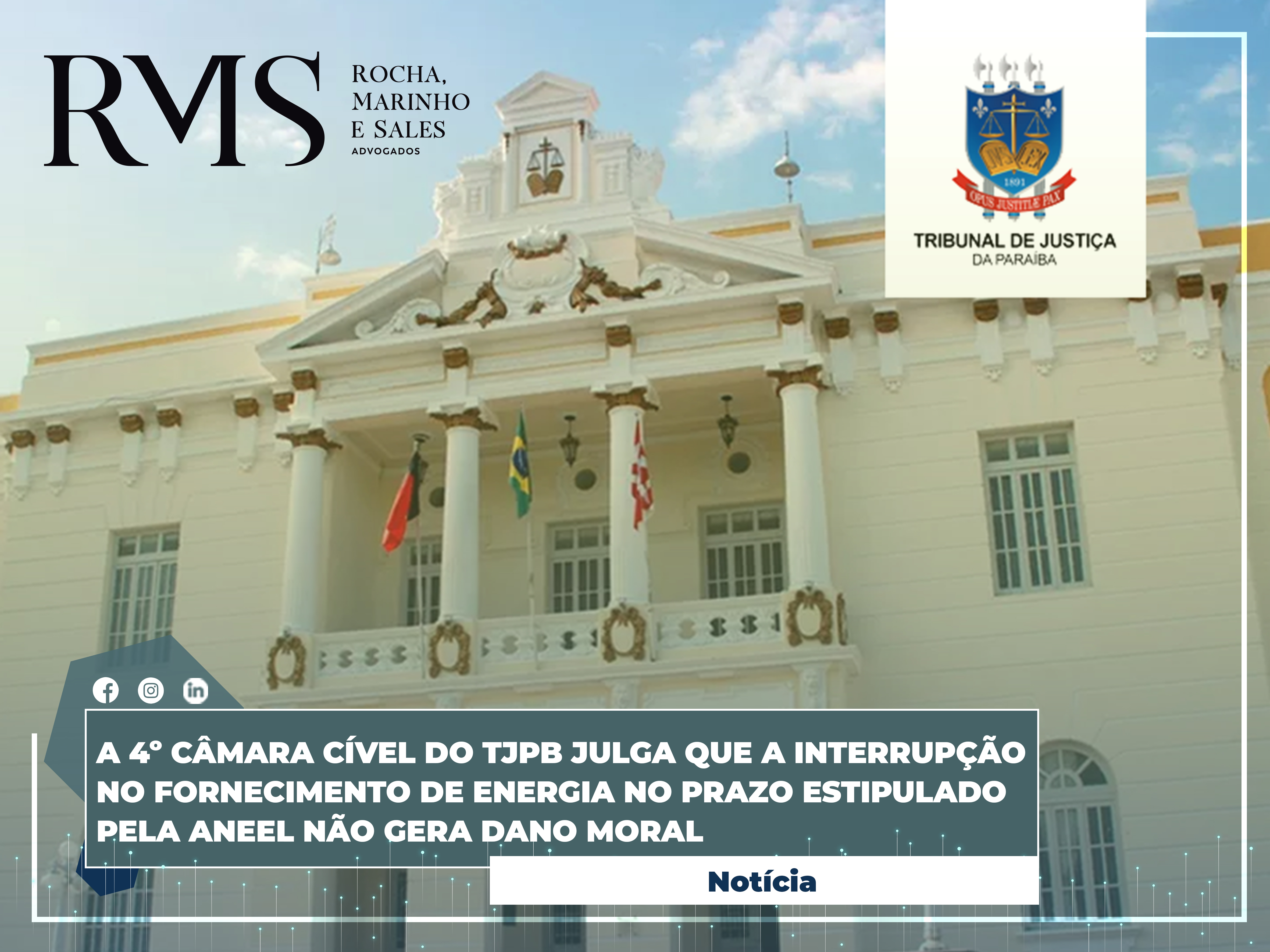 Following the vote of Judge Fred Coutinho, the Fourth Civil Chamber of the Paraíba Court of Justice understood that there was no failure in the provision of services offered by Energisa Paraíba – Distribuidora de Enegia S / A in the case involving the suspension of energy supply on the 2nd / 03/2020 in a residence located at Sítio Riacho de Areia, Rural area of ​​Alagoa Grande. The decision was rendered in the judgment of Civil Appeal 0800825-23.2020.815.0031, filed by the energy concessionaire.
Wilson Sales Belchior points out that "the decision in this specific case is an example of respect and recognition of ANEEL's competence to regulate the electricity sector by delegation from the Union, as provided for in the Federal Constitution". Sales stresses that in this judgment, "exercise of prudential judgment regarding the exceptional intervention of the Judiciary in the electricity sector" is observed.
The lawyer Ana Amelia explains that "the controversy dealt with an indemnity claim due to the interruption of the electricity supply, caused by an atypical and unpredictable climatic event in the countryside". And he adds that "the service was reestablished the day after the event, within the limits stipulated by ANEEL".
Lawyer Ana Amelia also says that the trial is very important, because "it interprets the rules of civil liability in the light of the legislation applicable to the electricity sector, particularly Resolution no. 414/2010 of ANEEL, in addition to recognizing the efficiency of the energy distributor in complying with sectoral regulations ".
Click here to access the decision agreement.